Management
---
Executive Team
At DRC, we consistently strive for excellence, pay close attention to detail and act upon opportunities when we see them. This means we can quickly respond to tenant and consumer needs. We also have a proven track record in both generating traffic and building sales volume. Our hands-on approach to management keeps our retail centers running efficiently and functioning at their highest capacity.
DRC also offers leasing programs that match market characteristics, consumer buying and tenant expansion plans. This consistently results in optimal performance and profitability for everyone involved.
After earning a Purple Heart for injuries sustained while flying in World War II, DRC founder Irving Eisenbaum returned to his hometown of New Britain CT, where he married his wife, Marion. The two opened several restaurants and delicatessens throughout the Hartford area.
Wayne Eisenbaum
Managing Partner
Alan Helene
Managing Partner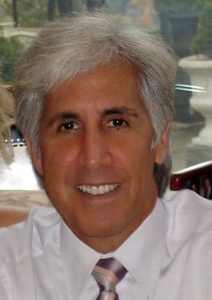 Legal
Gita Carter
Senior Vice President and General Counsel
[email protected]
Property Management
DRC has a strong, extensive background in the four major aspects of development – architecture, design, engineering, construction and we have a long list of professional resources to help bring ideas and designs to life. Combine this with our unparalleled financial stability and it's easy to see why DRC has been so successful at completing and maintaining attractive, vibrant retail sites.
Kelly Voss
Director of Property Management
[email protected]
Tara Dignam
Senior Bookkeeper
[email protected]
Advertising/Marketing
DRC uses a variety of multimedia components to effectively market their 24-property portfolio of more than 3 million square feet across 8 states!
Our results-driven marketing efforts reflect our primary business strategy: to cultivate long-lasting, mutually beneficial relationships with our tenants and the communities we serve.
With this business strategy and strong work ethic, DRC ensures that retailers, fellow developers, and landowners are provided with the most up to date information regarding our properties. All of DRC's ads reflect our strong foundation and renowned reputation for professionalism, quality, and keen sensibility.
Learn More: